CASE STUDY
Restorative | Dental Clinic Refurbishment
In June 2018 Avrenim FM were appointed by the Royal Liverpool Broadgreen University Hospital NHS Trust (RLBUH) to deliver the substantial refurbishment and modernisation of the existing Restorative 1 Dental Clinic within the Royal Liverpool Dental Hospital, to deliver a Clinic for the needs of students, patients, public and staff at its heart.
Avrenim worked alongside RLBUH and their design team partners and staff working within the existing Clinic through a series of workshops and option appraisals to produce the optimum design for the end user.
The works involved the reconfiguration and refurbishment of the existing Restorative 1 Dental Clinic, including nineteen new dental surgery teaching bays, new dental chairs, a side surgery and pharmacy including all Mechanical and Electrical services.
Handover took on programme, following a sectional completion to allow the early installation of state-of -the-art Dental Chairs. The project was delivered safely, with a nil Accident Frequency Rate, on budget and to high quality standards.
The facility is used by the Liverpool University School of Dentistry and as such has involved significant stakeholder management.
The early appointment of Avrenim and their team enabled early engagement and a full buy-in from the whole project team in order to fully understand and realise the Client's needs. A major key to success was the proactive and engaged client team who understood the importance of early-decision making and the need to really work with the delivery team.
CLIENT
The Royal Liverpool and Broadgreen NHS Trust
PLACE
The Royal Liverpool Dental Hospital
Estates House, 50A Prescot Street,
Liverpool L7 8YE
TYPE OF WORK
Refurbishment
BUDGET
£650 000
DURATION
14 weeks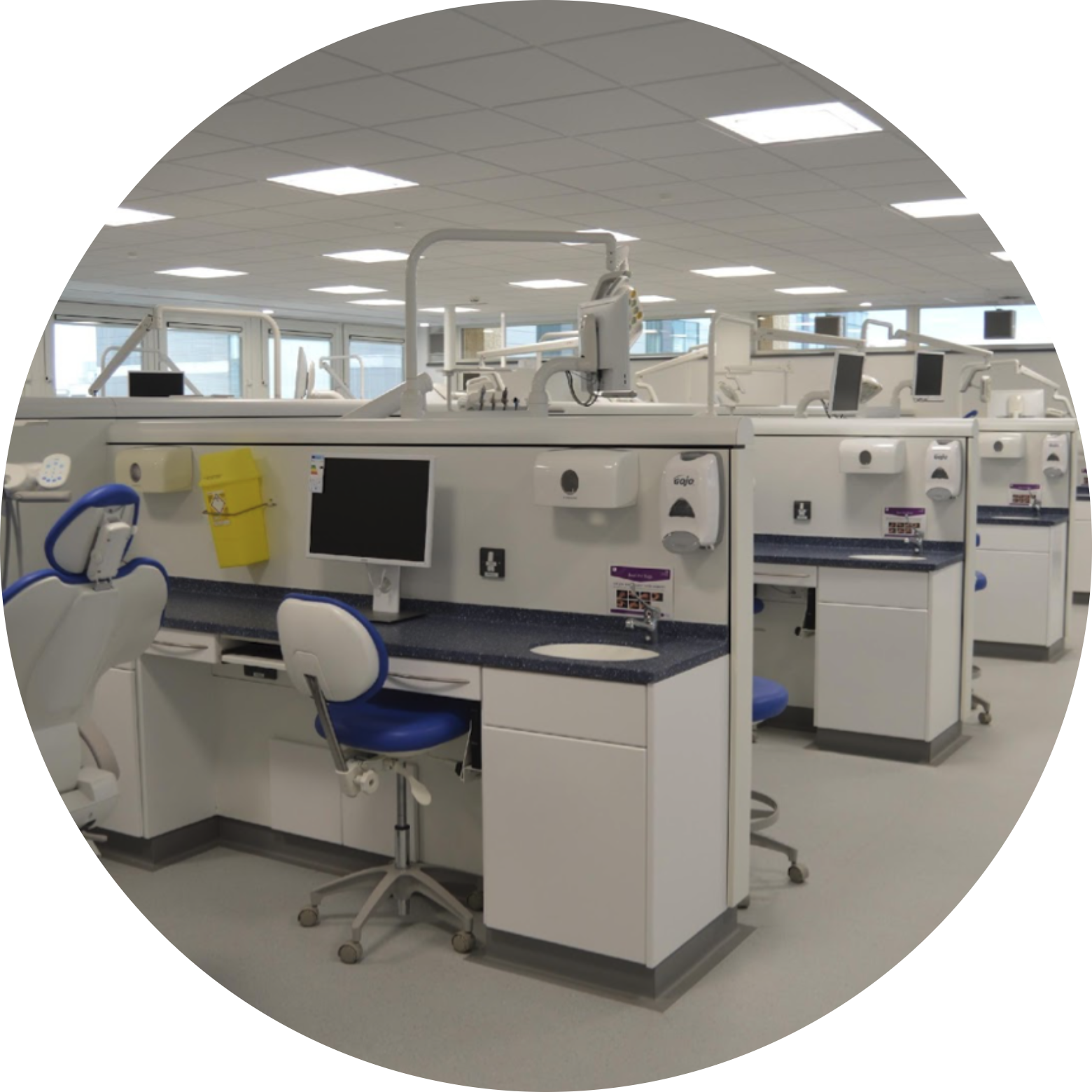 Challenge
The refurbishment works within a live, constrained site proved challenging
Solution
Through a fully collaborative approach with key stakeholders at all stages of the refurbishment works this proved successful.
Result
The project's success was realised through excellent collaborative and open working with the project management team and continuous engagement with the clinical and end user teams.
"The Avrenim team project managed the full refurbishment of one of our large open planned clinics at the Dental Hospital in Summer 2018. Despite the extremely challenging timeframe and complexity of maintaining our services for patients whilst significant work was undertaken, Ray Doyle, Project Manager, not only delivered on time but engaged the hospital team throughout. I am delighted with our new facility and would like to thank Ray and the team for their professionalism and fantastic result!"